Baltic Contracting Group, UAB is a company implementing projects in Scandinavia and Western Europe. The team of our responsible and flexible company that has been growing steadily throughout the decade of its operation carries out projects in the fields of shipbuilding and repair, construction, oil and chemical industry, and production of metal structures.
The main principle of our activity is quality, not quantity. When forming project teams, we attentively study the client's needs and thoroughly assess the technical characteristics of the project. By assembling teams responsibly, we can offer the most suitable specialists, this way meeting the expectations of both the client and our employees.
All employees of the company are citizens of the European Union.
The originator of the activities we now carry out is Skanlika, UAB that has been operating in the field already for 20 years. The company focuses on the UK market, with projects in England, Scotland, Ireland and Wales.
Focus on the person. Both international companies carrying out major projects and our employee are an equal customer for us. We do our best to meet the needs of both sides.

Flexibility. We adapt to the individual needs of the customer. We offer labour hire and subcontracting services, implement short-term and long-term projects using both small and large worker teams.

Professionalism. When forming worker teams for specific projects, we pay attention even to the minute details, making sure that the qualifications and personal qualities of the employees meet the requirements of the client.

Reliability. We operate as competitive participants in the international market based on the solid experience and knowledge gained by our team, and the responsible attitude and corporate social responsibility of the company. We maintain continuous communication with both the employee and the customer. We are looking for mutually acceptable solutions to problems. We are always available.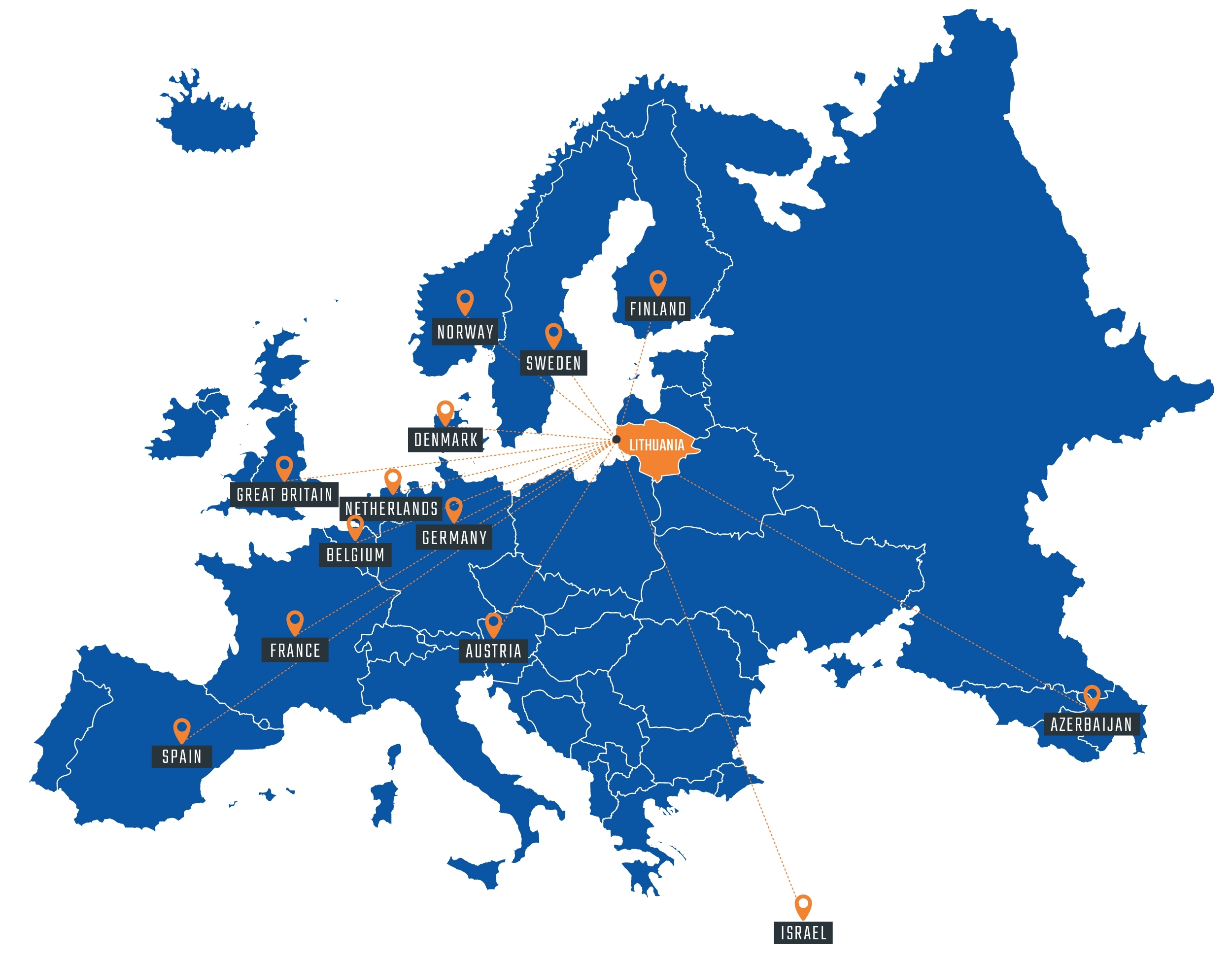 OUR PROJECTS
Founded in 2003, Skanlika, UAB, initially specialised in the production of metal structures, and later started working in the Scandinavian construction industry sector as well. In 2013, following the establishment of Baltic Contracting Group, UAB, the scope of operations expanded, involving the activities in the shipbuilding and repair and the oil and gas industry fields.
Striving for a stable growth and continuous improvement of the entire team, the company is not only expanding its activities geographically but is also open for challenging projects in new areas.
We cooperate with both small family businesses and world-renowned companies.